DVDs & VIDEOS (Officials & Bootlegs) (Sonata Arctica & "related bands")
2000:


LIVE AT VILA NOVA DE GAIA (Recorded in Portugal - 5/4/2000) (VHS-Bootleg):
Destruction Preventer/ FullMoon/ Replica/ My Land/ 8th Commandment/ UnOpened.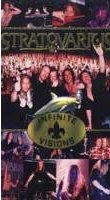 INFINITE VISIONS (Stratovarious) (released as DVD or VHS):
Welcome/ Prology/ Fright Night/ Out Of The Shadows/ Infinite - Part/ Distant Skies/ Recording of "EPISODE" - album/ Speed Of Light/ Infinite Part II // Japan Tour 1998: We Hold The Key/ Forever Free // "Visions Of Europe"- Tour 1997: Visions/ Infinite Part 3 // Japan Tour 1998: Paradise // "Destiny"- Tour 1999: 4000 Rainy Nights // South American Tour 1999: Black Diamond/ Infinite Part 4/ Forever - Unplugged // "Infinity"- Tour 2000: S.O.S./ Infinity/ Karjalan Kunnailla/ Epilogy/ A Million Light Years Away/ Black Diamond (feat. Tony Kakko from Sonata Arctica) [Cover Version => written by Stratovarious]/ S.O.S./ Hunting High And Low/ Kiss Of Judas.







2001:
SONATA ARCTICA - LIVE @ BRNO (10/10/01) (Video-Bootleg; VHS):
??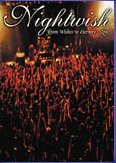 FROM WISHES TO ETERNITY - LIVE (Nightwish) (released as DVD, VHS or CD):
The Kinslayer/ She Is My Sin/ Deep Silent Complete/ The Pharaoh Sails To Orion/ Come Cover Me/ Wanderlust/ Instrumental (Crimson Tide/ Deep Blue Sea)/ Swanheart/ Elvenpath/ FantasMic (Part 3)/ Dead Boy's Poem/ Sacrament Of Wilderness/ Walking In The Air/ Beauty And The Beast (feat. Tony Kakko from Sonata Arctica on vocals) [Cover Version => written by Tuomas Holopainen]/ Wishmaster.







2002: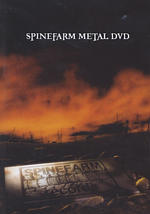 SPINEFARM METAL (Mai 2002 erschienen; Videoclip-Compilation):
Nightwish: Over the Hills and Far Away/ Charon: Little Angel/ To/Die/For: Hollow Heart/ Children Of Bodom: Silent Night, Bodom Night/ The Black League: Rex Talionis/ Sonata Arctica: Wolf and Raven/ Lullacry: Damn You/ The Black League: Winter Winds Sing/ Entwine: New Dawn/ Nightwish: Sleeping Sun/ To/Die/For: In the Heat of the Night/ Children Of Bodom: Every Time I Die/ Norther: Released/ Timo Rautiainen & Trio Niskalaukaus: Liebe ohne Grenzen (Dauer der DVD: 55 min.)










2003:


MONSTERS OF METAL (Vol. 01) [=> Doppel-DVD, Videoclip-Compilation von Nuclear Blast] (August 2003 erschienen):
DVD 1: MANOWAR - Warriors Of The World United/ HAMMERFALL – Hearts On Fire/ HELLOWEEN – Just A Little Sign/ ANTHRAX – Safe Home/ SOILWORK – Rejection Role/ BLIND GUARDIAN – The Bard's Song (In The Forest)/ FARMER BOYS – Here Comes The Pain/ PRIMAL FEAR - Armaggedon/ TIAMAT – Vote For Love/ IN FLAMES – Trigger/ STATOVARIUS – Eagleheart/ SONATA ARTICA – Wolf & Raven/ MORBID ANGEL – Immortal Rites/ PARADISE LOST – Say Just Words/ IRON MAIDEN – Run To The Hills/ OOMPH! – Supernova/ SEVENDUST - Praise/ CRADLE OF FILTH – Her Ghost In The Fog/ STRAPPING YOUNG LAD – Relentless/ SEPULTURA – Bullet In The Blue Sky/ DARKANE – Innocence Gone/ DAVID SHANKLE GROUP – Ashes To Ashes/ LACUNA COIL – Heaven's A Lie/ EMPEROR – The Loss And Curse Of Reverance/ KATAKLYSM – Shadows And Dust/ CHILDREN OF BODOM – Everytime I Die/ THERION – Summernight City/ MASTERPLAN – Enlighten Me/ ATROCITY – Taste Of Sin/ CATHEDRAL – Hopkins (The Witchfinder General) // DVD 2: DEATHSTARS – Synthetic Generation/ MESHUGGAH – Rational Gaze/ MNEMIC - Ghost/ RHAPSODY – Power Of The Dragonflame/ JUDAS PRIEST – Lost And Found/ DIMMU BORGIR - Puritana/ BIOHAZARD - Sellout/ THE GATHERING - Leaves/ PUNGENT STENCH – Viva La Muerte/ DANZIG – Five Finger Crawl/ AMORPHIS - Alone // Special Bonus Material: LIVE CHAPTER: Destruction: The Butcher Strikes Back/ Hypocrisy: Fire In The Sky/ Kataklysm: The Awakener/ AUDIO CHAPTER "DR. BLAST SHOW": Dr. Blast presents new stuff from: MYSTIC PROPHECY/ GRAVEWORM/ MNEMIC/ DEW-SCENTED/ MISERY INDEX/ RE:AKTOR/ DEATHSTARS/ DESTRUCTION/ PRIMAL FEAR/ DIMMU BORGIR/ Photogallerie/ Credits.


INTO THE STORM (Bootleg-DVD):
Recorded live in Hiroshima Club Quattro, Hiroshima - 10. April 2003: DVD1: Intro (GRAVANIMAGE)/ ABANDONED, PLEASED, BRAINWASHED, EXPLOITED/ Kingdom For A Heart/ Victoria's Secret/ Broken/ 8th Commandment/ Last Drop Falls/ The Rest Of The Sun Belongs To Me/ Champagne Bath/ Blank File/ UnOpened // DVD2: Jani + Henkka's Solo/ San Sebastian/ Band Introduction/ Replica/ My Land/ Black Sheep/ Wolf & Raven/ FullMoon/ The Cage - Draw Me.


SONATA ARCTICA @ TAMMERFEST, TAMPERE (18.Juli 2003) (Bootleg-DVD):



2004:
ENTRANCE TO KINGDOM ("Osaka Castle Hall", Japan; 07/02/2004) (DVD-Bootleg):
Introduction/ Abandoned, Pleased, Brainwashed, Exploited/ Kingdom For A Heart/ 8th Commandment/ Victoria's Secret/ Last Drop Falls/ My Land/ Black Sheep/ Mary-Lou/ The Cage - Outro.


MONSTERS OF METAL (Vol. 03) [=> Doppel-DVD, Videoclip-Compilation von Nuclear Blast] (August 2004 erschienen):
nur 1 Videoclip: "Don't Say A Word".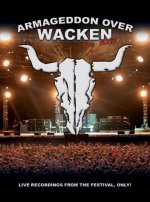 ARMAGEDDON OVER WACKEN - LIVE 2003 (Doppel-DVD-Compilation mit div. Live-Aufnahmen; erschienen am 2. August 2004 in Europa & 19. Oktober 2004 in den USA):
=> Live-Performances von Twisted Sister, Rotting Christ, Dark Age, Dew-Scented, Primal Fear, Freedom Call, Gamma Ray, Holy Moses, The Crown, Diamond Head, Rage, Sentenced, Evidence One, Running Wild, Victory, Sinner, Kataklysm, Seventh One, Nile, Sonata Arctica, Testament, In Flames, Metalium, Lordi, Saxon & Vader // Bonus: Clips und Statements mit Fans und vom Campingplatz sowie Backstage-Interviews mit den Musikern (Dauer: ~ 270 min. - 27 Bands, 33 Tracks; 5.1 Sound).